If you are even a little interested in poker, then you know that Canada has given the world a lot of great pros. It is especially pleasant to note that these are talented guys and charming girls. In this article, we will tell you about two outstanding personalities from the poker world who were born in Calgary, and who are successful not only in tournaments, but also in live casino online games. Let's go!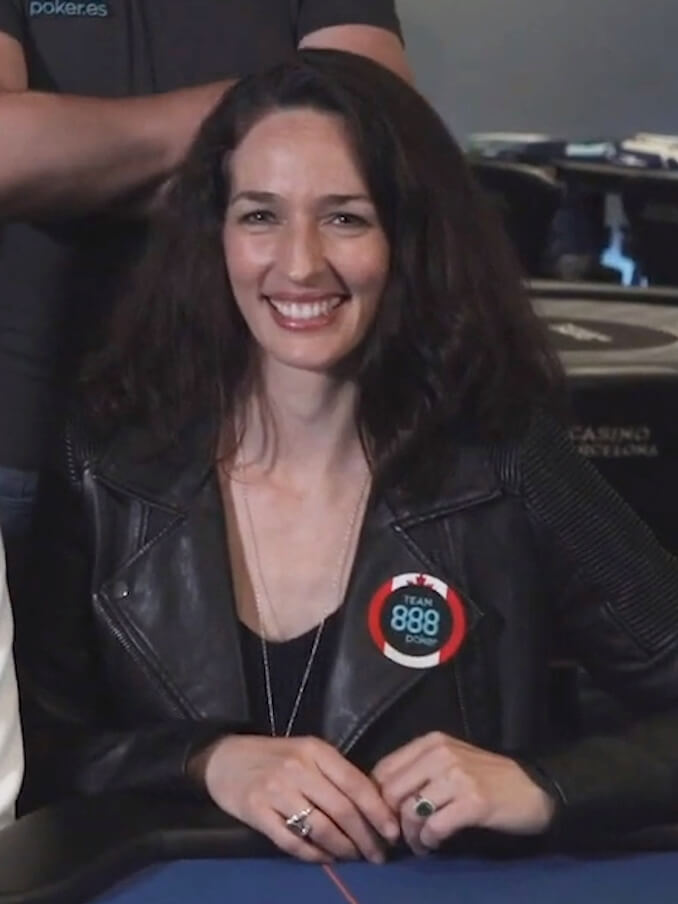 Hot and Talented Poker Girl 
Meet Kara Scott, she is not only a beautiful girl who plays poker, but also an important member of the poker community. Her gaming career began with Poker Night Live, and her experience as a poker show host as well as her communication with the top players helped her become a pro too. Since then, she has continued to work as a TV host. In addition, she represented the biggest brands such as PartyPoker, Sky Poker, PokerStars and 888poker.
Kara was born in Calgary and spent her youth there. She moved to England in 1999 and built a career in the British media. After ten years in the UK, she moved to California in 2009.
After learning Muay Thai in Canada, Kara became a host and producer of sports events for Five. It was there when a charismatic girl was noticed by the organizers of poker tournaments. Subsequently, she has been the host of many iconic poker events.
Scott is also a very talented player with $ 600,000 in prize money. In 2008, she became the Sports Stars Challenge Champion at PartyPoker. The biggest prize, € 312,600, Kara won a second place at the Irish Open 2009. She also performed well in the WSOP Main Event 2008.
She currently broadcasts the WSOP and is part of the 888 poker Pro Team.
Responding to people who don't recognize her talents, Kara said, "I know a lot of people don't think I can play. But I made it to the women's final, I won the Sports Star Challenge, I went deep into the WSOP and I finished 2nd at the Irish Open."
Since her marriage to Giovanni Rizzo in 2013, Kara has lived in Italy. Recently, the couple moved to Slovenia for over a year.
The Poker Pro That Cuts Millions Online
Meet Jamie Staples, better known as "jaimestaples". This is a young but already titled poker pro from Calgary. He is known not only for his poker results, but also for the streams. His videos were inspired by the broadcasts of another poker pro – Jason Somerville.
Jamie's streams became his ticket to join the PokerStars team as a "friend of PokerStars" in 2015. Later he became a member of Pro Team Online. He said that signing a contract with a poker room was the most memorable event. To consolidate his success on the contract day, Jamie also won the Big 109. 
By the time he left PokerStars in 2019 Jamie had several winning tournaments. It is also worth noting that in addition to the successful poker's player career, he became a famous commentator and was engaged in streams. A month later in 2019, he became PartyPoker's Ambassador.
Young "jaimestaples" became involved with poker at the age of 18 by his brother. From the beginning he played only with him and only for fun. Soon he was so in love with poker that he began to study strategy and all sorts of game subtleties. Like many young players, he prefers to play online live casinos rather than land-based poker rooms.
Staples has his own special ritual: before the game, he meditates in order to maintain a good mood. Judging by his earnings, meditation really works. In live events, his biggest winnings were € 22,735 or $ 26,798 from winning the € 550 Pot Limit Omaha – Turbo tournament at the PokerStars Championship in Barcelona in 2017. He also has the Run it up Reno trophy which he won in 2018.
As for his online success, the amount of his prize money is over $ 1,200,000. The player made the biggest prizes on PokerStars, earning over $ 800,000 there.
Jamie has worked a lot on his strategy for success and knows that fatigue moments and lack of sleep are fraught with big mistakes. He follows some rules and says that the game makes him happy. By the way, he willingly shares his secrets in streams. So everyone can follow his advice to be more successful when playing livecasino or at the real poker tables.
Interesting facts about Jamie Staples:
• He wanted to become a golf pro in youth.
• Staples records vlogs about his life and posts them on his own YouTube channel. You can easily find it by the name "PokerStaples".
• Jamie is constantly learning poker. Here's what he recommends to newbies: "The Raise Your Edge Workshop is the best you can find about tournament poker, and my first tutorial site was Deuce Cracked. Without it, I would never have become who I am."
• Jamie and his brother Mat made a $ 150,000 bet with Bill Perkins in 2017. According to the terms, Jamie had to lose weight, and Matthew had to gain so many pounds that in the end the brothers would equalize in weight. And all this in a year. Mat weighed 134 pounds, and Jamie – 304. The guys won on March 25, 2018! The poker pro lost 116.7 pounds. Everyone saw 188.3 pounds on the scales. Exactly the same amount was shown by his brother.