Coming of age is marked by many events. From moving out, to college, to getting your first job, entering your 20s is a big step. 
But life moves faster for some! Unlike most of us, young music stars hit different milestones as they enter their 20s. While we're trying to juggle work, study and growing up, these celebrities are deep into their careers.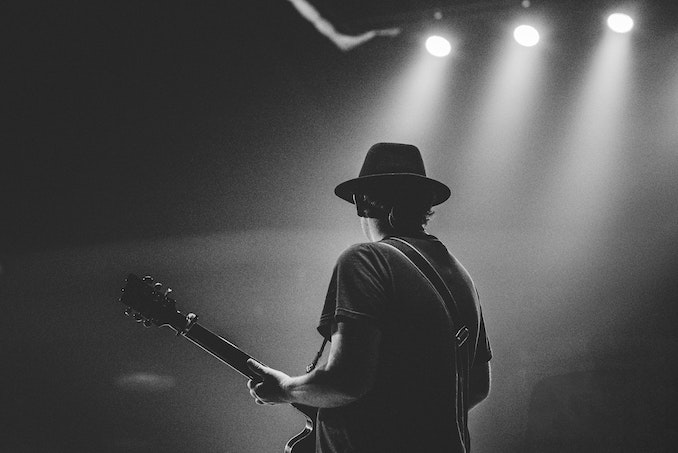 Today we're looking at five artists who charted before their 21st birthdays. From household names to artists who shot to fame on TikTok, each star has a different story. 
Ready to see if your favourite stars are on the list? Scroll down to find out more.
Billie Eilish
What were you up to when you were a teenager? Enjoying high school or releasing a smash-hit album? For Billie Eilish, it was the latter!
Now a household name, Eilish burst onto the scene with her debut album in 2019. At the time, Eilish was just 17, and the album went straight to number one. Not only does that qualify Eilish for the "charting before their 21st birthday" category, but Eilish also became the first artist born in the 2000s to have a number one album and song. 
But this artist isn't only focused on the charts. Eilish has also set her sights on touring and has appeared on stage in the UK 31 times in the past five years. Eilish has also headlined the iconic Glastonbury festival, alongside world tours and award shows. Talk about dedication!
Olivia Rodrigo
Another recent artist to enter the scene, Olivia Rodrigo also celebrated hitting the charts before reaching her 21st birthday. The Good 4 U singer has been smashing the charts for the last few years, following her departure from the acting world. 
Born in 2003, Rodrigo is an American singer who reached fame while appearing on numerous Disney shows. However, in 2021, Rodrigo set her sights on music with her debut album Sour. In May 2021, this album reached number 1 on the UK and Billboard charts. 
Though Rodrigo is well known, part of her rapid success is thanks to TikTok. This social media app is known for catapulting unknown singers to fame, and we can't wait to see more artists achieve success.
Griff
Born and raised in the UK, Griff is an up-and-coming singer to watch. At the age of 20, Griff has already charted with her debut singles and album, and she's now among the top stars in the industry. 
However, Griff hasn't let star power go to her head. Fans worldwide love her lead single Black Hole, but Griff is keeping it chilled. In fact, while in high school, Griff kept her musical ambitions completely secret from friends and teachers! 
Griff is one of the newest artists on this list, and we can't wait to see what else this alternative pop star has up her sleeve. Keep your eyes on the charts to stay in the loop.
Justin Bieber
When we discuss young stars, we can't leave Justin Bieber off the list. This veteran celebrity has been in the public eye his whole life, and it all started with his singing videos on YouTube. 
Bieber first charted on the Canadian Hot 100 in July 2009, with his first single One Time. At this point, the Canadian singer was only 15, and from there, his career exploded. 
In the years following his chart debut, Bieber has released six studio albums and 72 singles, completed numerous world tours and even starred in his own documentary film. How many people can say they had this much success in their youth?
Britney Spears
Finally, we're ending this list with another pop superstar. Today, Britney Spears is known all over the world for her catchy songs, live performances and personal drama. However, few remember that this singer first topped the charts while only 17!
That's right; Spears wasn't even 18 when her first single Baby One More Time debuted. This 1999 hit introduced Spears to the world, and we haven't looked back since. To date, Spears has released nine studio albums, three remix albums, five compilation albums and 48 singles.
The takeaway
Thanks to immense talent and a handful of luck, these singers managed to hit most musicians' goals before they were 21. Creating a number one hit before you can vote is a significant achievement, and we're in awe. 
Did you notice any of your favourite artists on this list? Let us know which young artists you think are best!