The global COVID-19 infection rate had gone down at one point in late 2021. However, the arrival of the Omicron variant has put the world at risk once again. Vaccines were able to keep the virus at bay, but now, even the vaccinated are being infected. Thus, there is a chance that the world might go into another lockdown soon. Some countries are already taking these drastic measures. And your town, city, or country could be next.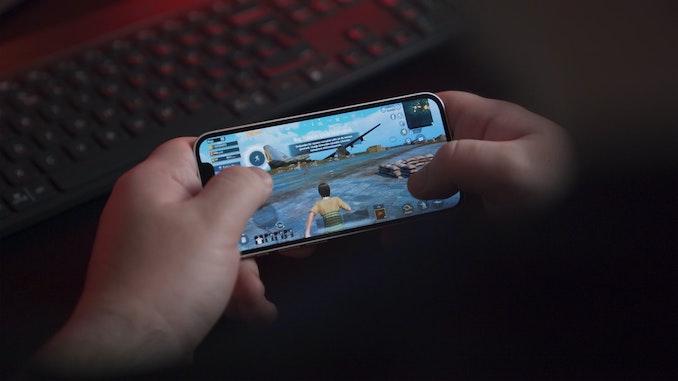 Having already experienced multiple lockdowns and other public movement restrictions, people are not willing to stay confined in their homes. However, for health and safety reasons, they just might have to do so. There is no alternative to this. Even then, they should not let the COVID situation get the better of them.
So, you need to try and keep yourself engaged. And the best way to do so while at home is by getting into online gaming or any other interactive activity on the internet. And for 2022, here are a few games and activities you would want to try out.
#1 Play Now Casino, Canada
Online interactive gaming does not get any better than online gambling and casino games. And the best of these casinos is the Play Now Casino, Canada. 
You will get the chance to make money while sitting and playing from home since the game allows you to make real bets. And since the Government of British Columbia provides the license for this game, you can rest assured that it is fully legit.
To start playing, you can visit this online casino from Canada website by visiting the Casino login page, and hitting the 'Play Now Login' button. You will first need to sign up for an account. They will do the basic checks and see if you meet the requirements. After that, you can start playing. Play Now Casino, Canada offers games like Temple of Fire, Wolf Run, Irish Magic, and many more. You will not be disappointed with what the platform has to offer.
#2 Learn Coding on Codecademy
Learning to code is the best way to spend time during a lockdown if you want to do something productive. While there are many courses out there to help you learn to code, it is best if you can learn it in an interactive manner. And for that, Codecademy should be your first choice.
Codecademy offers 14 different programming languages. It also has 10 different subject areas. At present, it has around 50,000 active users on its platforms. All of them are enrolled in various coding courses, and you too should join them.
Courses on Codecademy are mostly free, but there is an option to switch to the pro version. Even with the free plan, however, you can enjoy most of the facilities the platform has to offer. 
Besides, since the courses are beginner-friendly, you will have no trouble learning things from scratch. And while you are at it, you should take the opportunity to engage with other members on the platform. Build a community among yourselves, and learn to code together. That is the best way to go about it.
Ideally, you would want to learn Python first. It is an easy language to learn and can open doors to many new possibilities. Afterward, go for other skills like data science, JavaScript, HTML, CSS, etc.
#3 PUBG: Mobile
PUBG: Mobile has been around for quite some time. At one point, it was one of the most popular online multiplayer games in the world. With the arrival of games like Valorant and Call of Duty: Mobile, people somewhat lost their fascination with PUBG. 
Now, however, that fascination has seemed to return. Not only has PUBG made improvements to the game, but players find it much easier to play. 
The game now has a variety of maps and skins to play with. You can also expect special events and features during different times of the year. Most importantly, the in-game communication facility will help you connect with your close friends when playing. 
Not only does this help you with the multiplayer mode, but it also allows you to stay in touch with your friends. Even as the pandemic rages on, you and your friends can stay connected, and enjoy some quality time together.
So if the pandemic gets worse, and authorities enforce lockdowns, you now know how to best spend your time at your home.